PRESS RELEASE 
Next week marks the beginning of the 19th meeting of the Conference of the Parties to the Convention on International Trade in Endangered Species of Wild Fauna and Flora (CoP19), taking place in Panama from the 14th – 22nd November 2022.
As part of CoP19, the International Consortium on Combating Wildlife Crime (ICCWC) will not only report on its work to the Conference of the Parties (see CoP19 Doc. 17.5), but will also host a number of high-profile events to draw the attention of Parties to activities conducted, successes achieved, and lessons learned over the past few years. These events will further highlight new and enhanced tools and services available through ICCWC to support authorities in further strengthening their responses to wildlife crime.
On 15 November 2022, ICCWC will convene a side event to highlight ICCWC Operational Support This event will provide an overview of ICCWC-supported global operations, examples of enhanced law enforcement cooperation through targeted support and information on responses mobilized to address wildlife crime linked to the Internet, including the tools available to counter it.
On 17 November, ICCWC will host a side event with a focus on the Tools and Services available through ICCWC. The event will focus on the use of data in the fight against wildlife crime, including The CITES Illegal Trade Database and its dissemination platform. The recently revised and updated Second editions of the ICCWC Wildlife and Forest Crime Analytic Toolkit and Indicator Framework will also be presented during the event. Further, mobilizing financial investigations into wildlife crime and the tools developed and support available to address corruption associated with wildlife crime, will also be discussed. This event will also include the launch of the new ICCWC website.
On 18 November, ICCWC will launch the ICCWC Vision 2030 – Towards a World Free of Wildlife Crime. The Vision will guide the Consortium's work in the decade to come and follows a Theory of Change designed to support and strengthen entire criminal justice systems to ensure that they effectively respond to and address wildlife crime. Over the past decade, ICCWC has taken a leading role in providing coordinated global support to the law-enforcement community: the event will highlight success stories from beneficiaries of ICCWC support. Through the ICCWC Vision 2030 the Consortium will continue its work, working closely together pursuing a common vision of moving towards a world free of wildlife crime.
ICCWC will convene the 4th Global Meeting of Wildlife Enforcement Networks (WENs) on 21 and 22 November. Representatives from established and developing networks from around the world, including wildlife law enforcement officers, international organizations and other relevant organizations will meet to share experiences and consider measures to further strengthen WENs, promote their operational effectiveness, and enhance cooperation and interaction.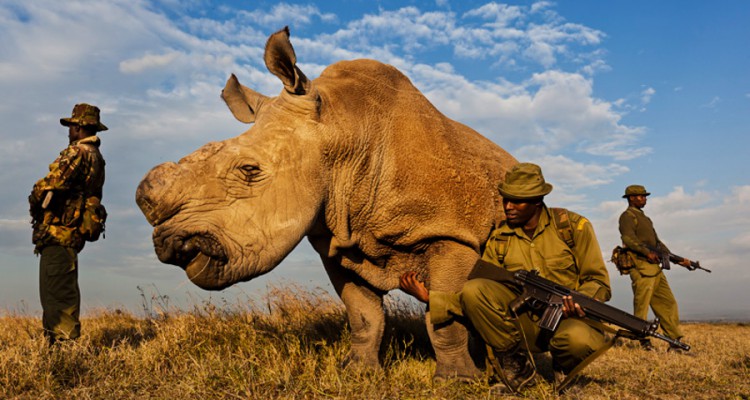 CoP19 will focus on ensuring trade is legal and sustainable while enhancing the levels of protection for those species that may need it.
Ivonne Higuero, Secretary-General of CITES, highlighted that: "Over the next two weeks, CITES Parties will discuss a wide variety of critical matters and make important decisions to conserve and regulate the international trade in endangered species. Despite considerable efforts, wildlife crime continues to pose a serious challenge and we must persist by tackling it as an utmost priority. The criminal groups involved must be brought to justice."
CoP19 will also address enforcement matters and focus on species affected by wildlife crime. ICCWC has a crucial role in working with and supporting Parties to strengthen their responses and address wildlife crime.
"Through ICCWC we will continue to work relentlessly, building capacity, providing support and enhancing our tools and services to assist authorities to maximize the impact of their efforts." added Higuero.
Consortium support was possible through generous support from the European Union, France, Germany, the Principality of Monaco, the United Kingdom of Great Britain and Northern Ireland and the United States of America to the ICCWC Strategic Programme, which will draw to a close in 2023.
ICCWC partners look forward to continuing their collaborative work under the ICCWC Vision 2030.
____________________
Notes to Editor:
For interview requests, please contact David Whitbourn at david.whitbourn [at] un.org
About ICCWC:
The International Consortium on Combating Wildlife Crime (ICCWC), a partnership between the CITES Secretariat, INTERPOL, the United Nations Office on Drugs and Crime (UNODC), the World Bank and the World Customs Organization (WCO), play a critical role in engaging and working with Parties globally to combat wildlife crime. These five inter-governmental organizations work together under the auspices of ICCWC using a coordinated and cohesive approach, combining their respective mandates, skills, resources and expertise to provide Parties with the tools, services, capacity building and technical support needed to address wildlife crime and bring the criminals involved to justice.
Through technical assistance, tools, training, and operational support, ICCWC works along the entire criminal justice chain, building the capacity of frontline law enforcement in countries and regions around the world affected by wildlife crime.
The work delivered by Consortium through the ICCWC Strategic Programme 2016-2020 has been made possible by the generous financial support of the European Union, France, Germany, the Principality of Monaco, the United Kingdom of Great Britain and Northern Ireland and the United States of America. 
Find out more about ICCWC by visiting https://cites.org/eng/prog/iccwc_new.php
The CoP19 document on the International Consortium on Combating Wildlife Crime (ICCWC) can be found on: https://cites.org/sites/default/files/documents/COP/19/agenda/E-CoP19-17-05.pdf
Additional information documents on the International Consortium on Combating Wildlife Crime (ICCWC) submitted to CoP19 can be found on:
Connect with ICCWC: